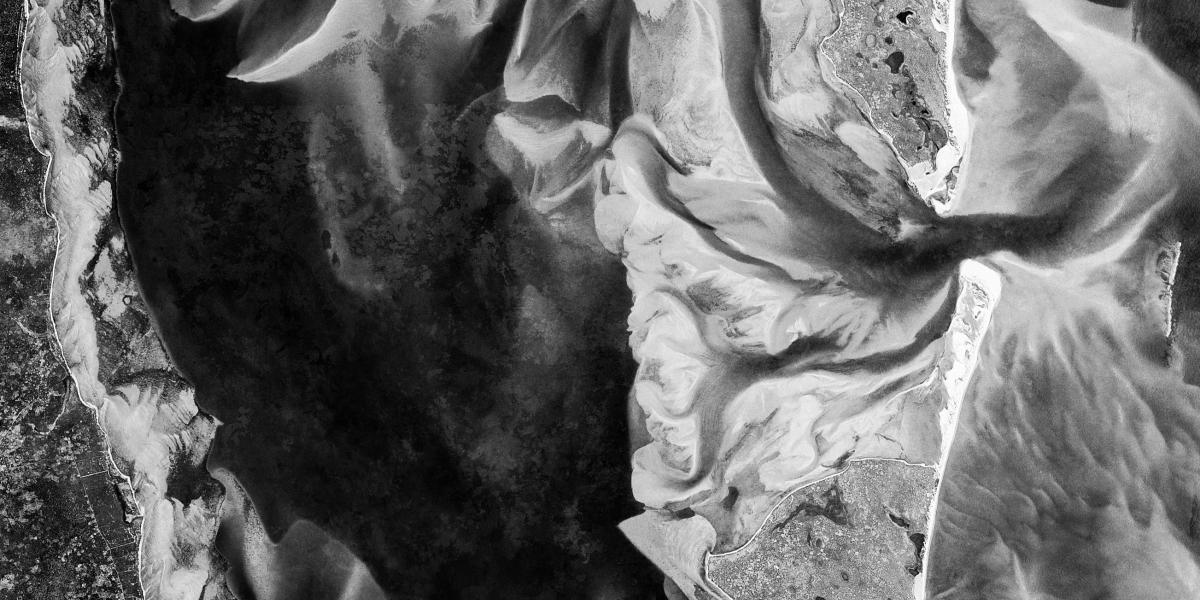 Ben Moscona is a photographer, filmmaker, and environmental data scientist with a background in economics. The art in this blog (also made into a book) was made using images captured by satellites from the European Space Agency's Sentinel-2 mission. The art you see here is made up of tens, or hundreds, of satellite images blended and composited using code-based and manual techniques. These pieces portray some of the many projects at the Environmental Markets Lab (emLab) at UC Santa Barbara. All images are copyright Ben Moscona. This blog is reformatted from the original A sense of space book.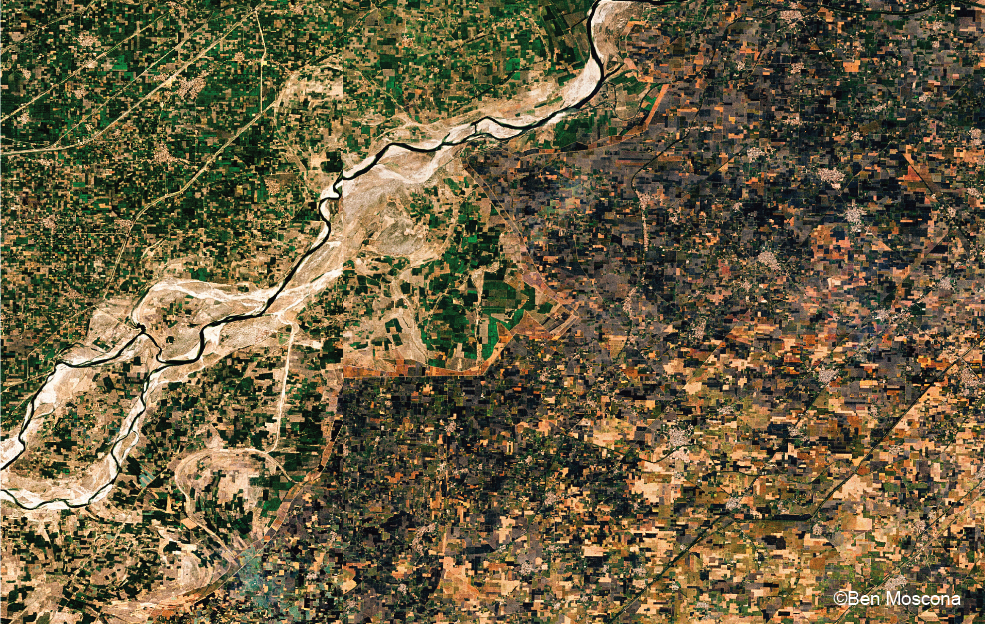 Pictured above: a view of the border between India and Pakistan in the northern Punjab region. Crop residue burning is a major burden in this region, causing air pollution and soil and groundwater degradation on the ground. Burning is clearly visible in this image, and it clearly delineates the border between India (to the right) and Pakistan (to the left). For an unknown reason, there is only burning on the India side of the border in this area.
Wheat and rice farmers burn their crop residues after harvest to clear the remaining stubble. In the Punjab region, this occurs biannually in the spring and the fall, with the worst burnings occurring in the fall. One project at emLab seeks to leverage remote sensing data to quantify and examine the effectiveness of subsidies on crop residue burning. Lessons learned from this project are being incorporated into practitioner guidelines in collaboration with Conservation International.
Pictured right: the progression of the fall to winter growing season in Punjab (going left-to-right from the top) from late September through December. Lush green rice paddies are soon harvested, fields burned, the wheat crop sown, and the fields are green again.
Learn more about emLab's work on payments for ecosystem services to reduce crop residue burning in India.
In Africa's Sahel region, on the edge of the Sahara desert, farmers are preventing and reversing desertification by digging half moon shaped troughs ('demi-lunes') to catch rainwater. Traditionally pastoral grasslands converted to intensive agriculture, droughts, and climate change have contributed to the desertification of the Sahel. In Niger, emLab is testing the effectiveness of different interventions on the adoption of demi-lunes. Agroforestry and techniques like demi-lunes are aiding in the re-greening of the Sahel. Learn more about emLab's work on incentivizing for demi-lune adoption.
Pictured below: agricultural lands in the Niger study area.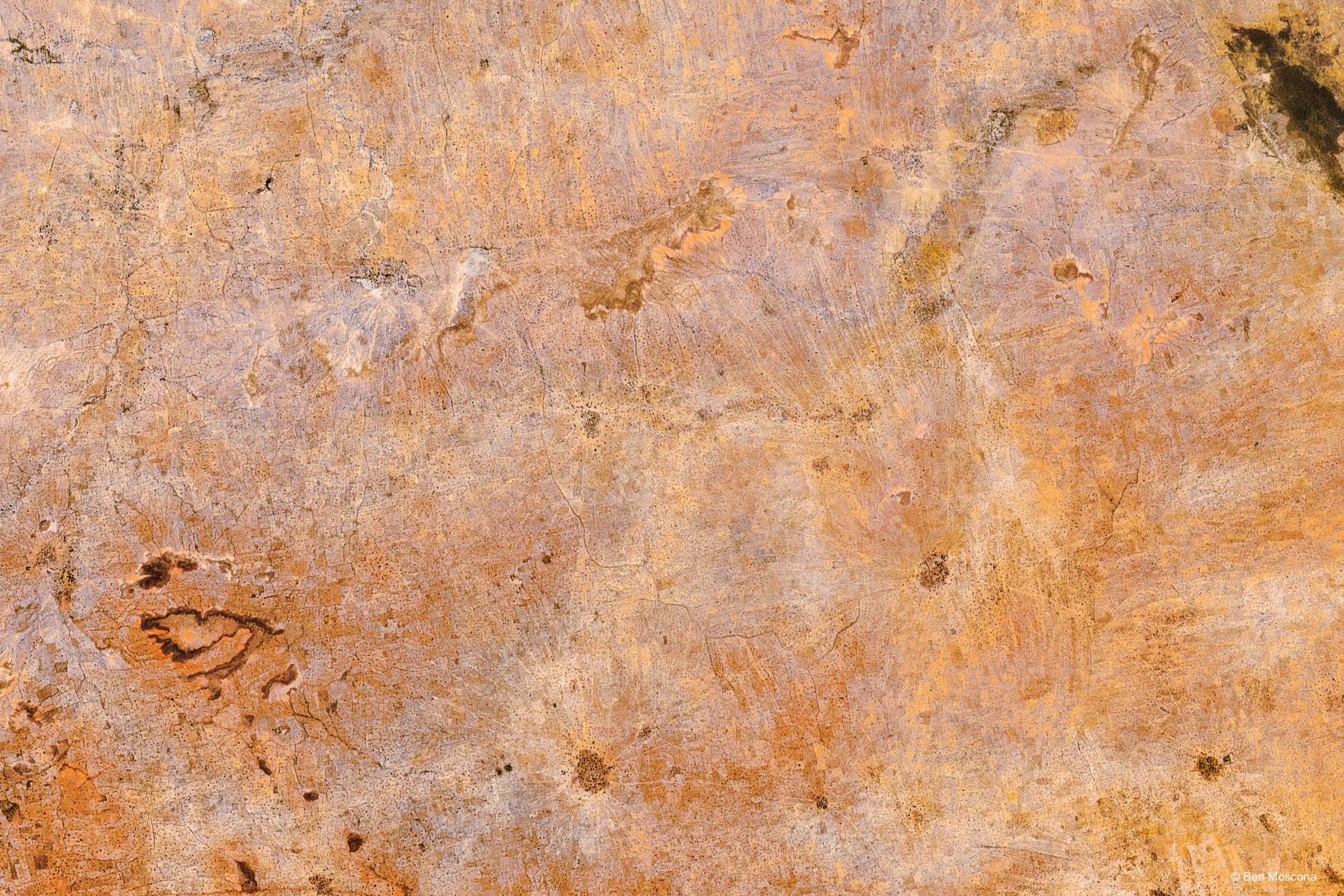 An emLab study estimated that there are about six million acres of stranded public lands in the western U.S. due to haphazard federal planning in the 19th century. This has resulted in 'checkerboarding' where private lands are mixed with public lands in a checkerboard pattern, making public lands inaccessible.
Pictured below: checkerboarded landscape in northern Montana. Parcel ownership was identified using an online map from the U.S. Bureau of Land Management.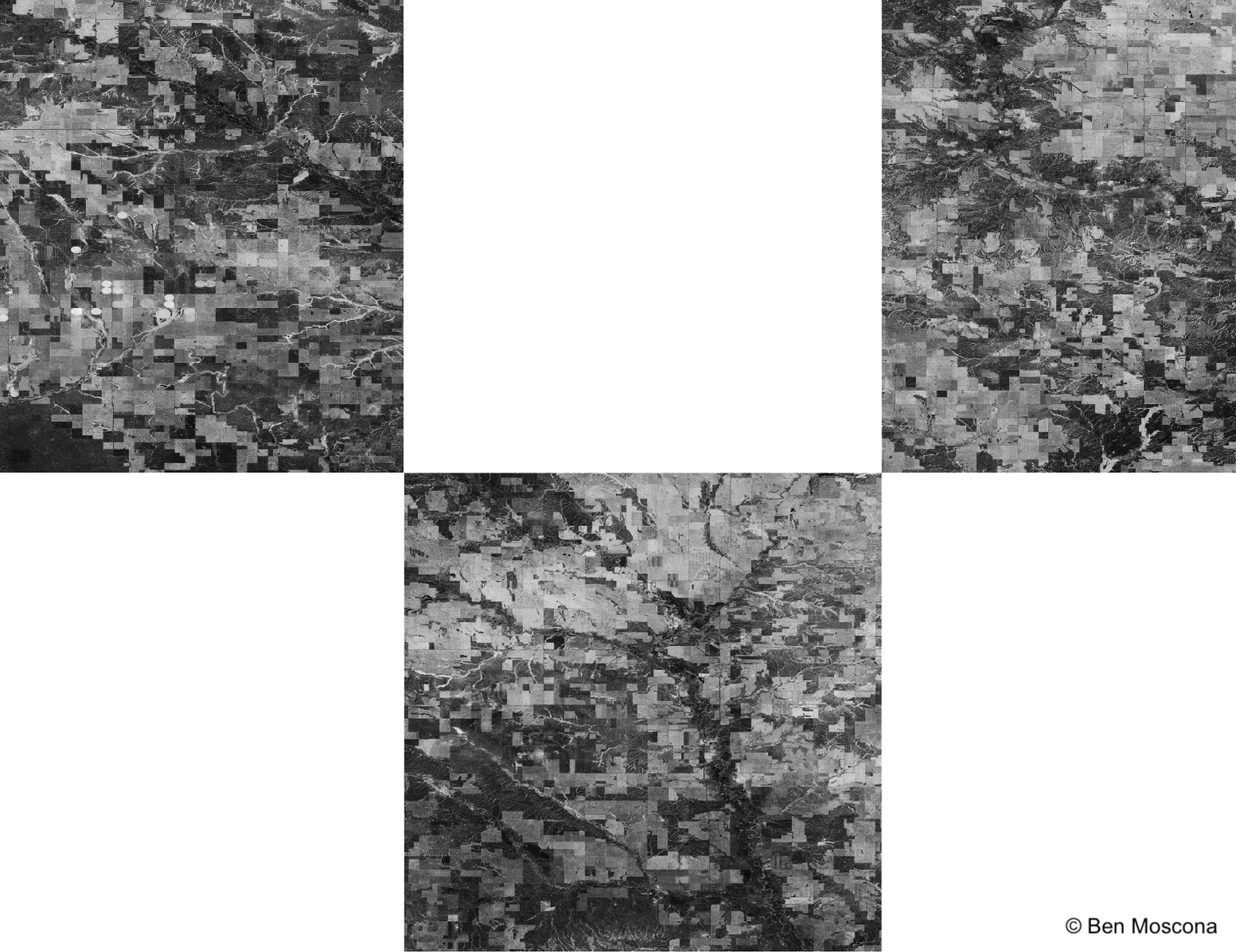 Marine protected areas (MPAs) are designated regions for long-term stewardship, conservation, and protection of the ocean.
Pictured left: the Bazaruto Archipelago MPA on the coast of Mozambique. Temporal compositing of many images over an eight year period allows us to see the shifting and formation of many sandbars over time.

A growing collective of countries, NGOs, and other organizations are pushing to conserve 30% of the world's oceans through conservation areas like marine protected areas (MPAs). A collaborative project between emLab and Conservation International seeks to develop research and tools to inform the establishment of climate-resilient MPAs that effectively protect and enhance key fisheries, migratory species, and marine ecosystems.
Pictured above: the Channel Islands.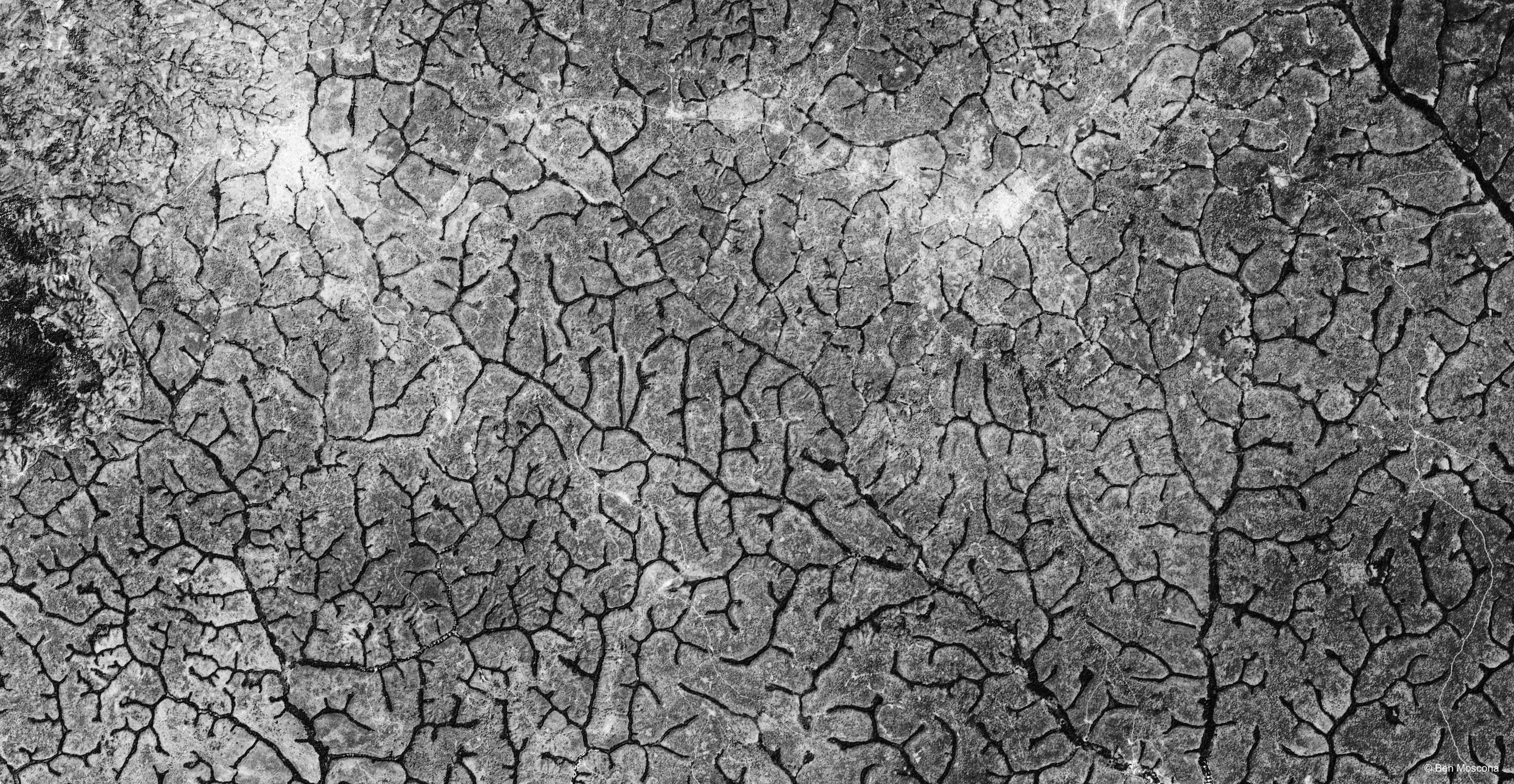 Artisanal gold mining in Africa, usually occurring along rivers and creeks, threatens humans and ecosystems with mercury poisoning, deforestation, and land degradation, yet millions are dependent on it for their livelihoods. One project at emLab is using satellite image machine learning to map artisanal mining activities in five African countries.
Pictured above: a network of rivers and streams seen through the forest canopy of northeastern Cameroon, a hotspot for artisanal gold mining.
Pictured below, left: the largest fish farm in the Middle East, Egypt's Berket Ghalioun fish farm is built on 12,000 acres. However, it pales in comparison to the surrounding coastal area, which has been overfished. Concerns about domestic food security led the Egyptian government to create the farm.
Pictured below, center: the Yukon-Kuskokwim River Delta in western Alaska, one of the largest deltas in the world. This area is almost entirely devoid of roads.
Pictured below, right: an abstract of wetlands in the National Petroleum Reserve on the North Slope of Alaska. This currently near-pristine ecosystem is under thread by Conoco Phillip's Willow Project.

Natural climate solutions (NCS) encompass preservation, revitalization, and enhanced land management practices that boost carbon retention or reduce greenhouse gas emissions in various landscapes and wetlands worldwide. emLab is collaborating with Conservation International on a project that is using remote sensing data to evaluate the impacts of NCS conservation policies on stored carbon and avoided deforestation in the Amazon.
Pictured right: deforestation from agricultural extensification in Brazil's state of Mato Grosso.